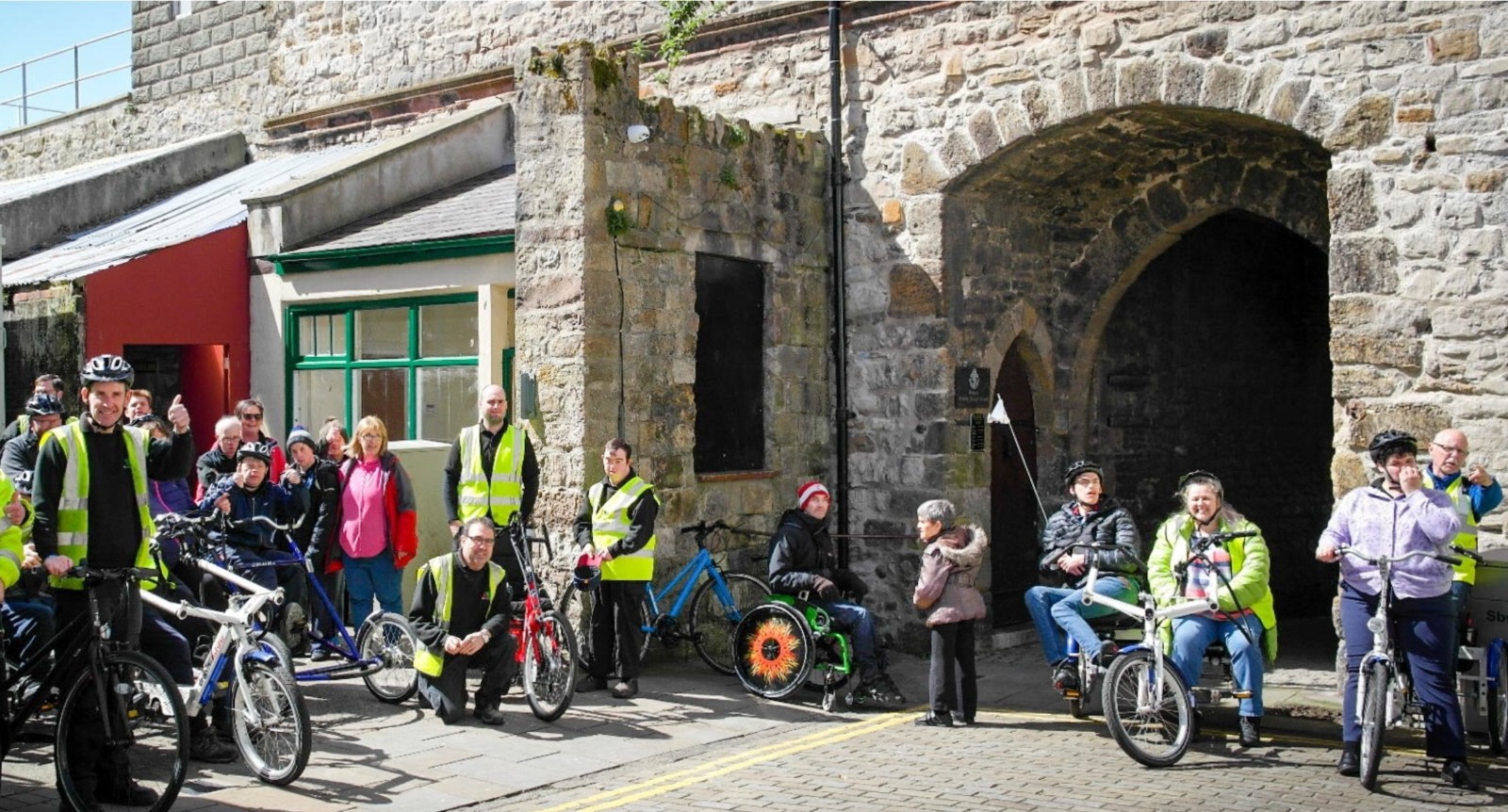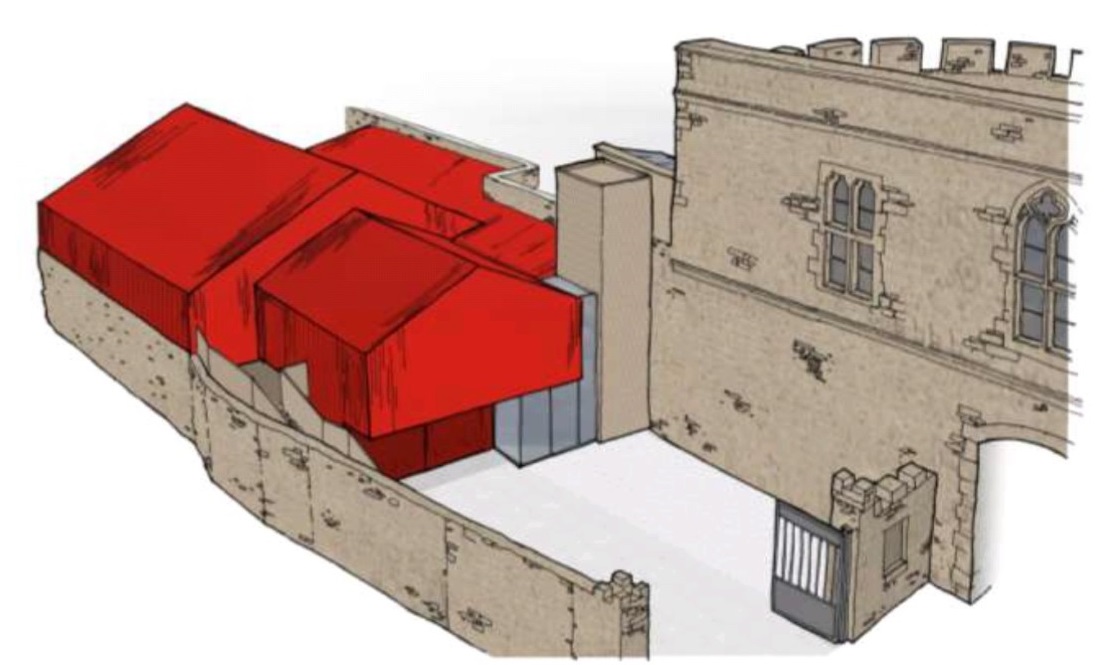 Preparations for an inclusive cycling and well-being hub continue at the historic Porth yr Aur site in Caernarfon town centre, and a crowdfunding appeal is underway.
Beics Antur is owned by Antur Waunfawr, a social enterprise that provides work and training for adults with learning disabilities in their communities. The shop was previously located on the Slate Quay in Caernarfon but Antur Waunfawr purchased the Yard at Porth yr Aur site in November 2017 with plans to expand and develop the business.
As well as bike hire, sales, and servicing, Beics Antur will provide increased health and wellbeing opportunities for individuals with disabilities. It will serve as a well-being hub for the local community, with a purpose built activity room available to hire on the first floor, accessible facilities, as well as a sensory room suitable for individuals with learning disabilities, developmental disabilities or sensory impairments.
In January 2019, Donald Insall Associates were appointed as architects for the project, and planning permission for the development has since been granted.  The tender documents for construction are currently out with prospective contractors, and a contractor will be appointed by November, with construction work set to begin at the site in November. During the construction period, the Beics Antur business will move to a temporary new home at the Warws Werdd, Antur Waunfawr's furniture and clothes recycling project on Cibyn Industrial Estate, Caernarfon.
Over the past 2 years, Antur Waunfawr has successfully secured £465,964 of grant funding for the project, and fundraising continues with a crowdfunding campaign being launched this month.
Menna Jones, chief executive at Antur Waunfawr, said: "This is a very exciting project for us; it will be open to everyone and will serve as a base for the provision of Antur Waunfawr's services in the town. We foresee that the project will result in five new work placements for individuals with disabilities, as well as providing new work, volunteering and work experience opportunities in the town.
"We have been in talks with many local people and organisations about how we can work together to benefit the community, providing an accessible, purpose-built space for community groups and classes such as youth groups, fitness classes and mother and baby groups.
"We have launched a Crowdfunder page this month, and are appealing for the support of local people and businesses to help us to reach our fundraising targets and help us to provide this valuable asset for the town."
To pledge your support for the Beics Antur fundraising campaign, visit: www.crowdfunder.co.uk/beics-antur