Are you interested in volunteering? We're looking for volunteers to help us at the Antur, and opportunities include:
Handicraft and art skills
Woodworking
Walking and fitness
Cycling
Gardening
Growing food and healthy eating
A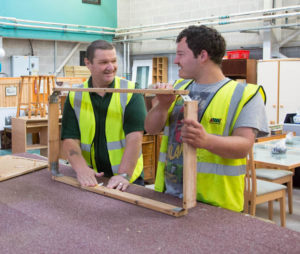 ntur Waunfawr is a social enterprise that develops integrated work opportunities, training and care for people with learning difficulties. Antur is focused on integrating and including people with learning difficulties in all aspects of work and the community.
We're aware of the positive effects of having volunteers working alongside our clients at Antur – clients with learning difficulties get to meet new people and learn new skills, and the volunteers get pleasure from sharing their time and knowledge.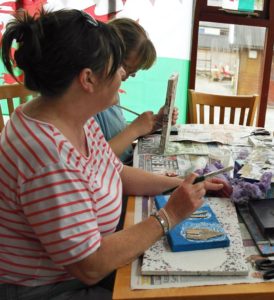 So, if you have some time to spare, skills to share and would like to meet new people, have fun and take part in this rewarding project, please contact Antur!
For more information please phone Ellen Thirsk for a chat on 01286 650721, or email ellen.thirsk@anturwaunfawr.cymru