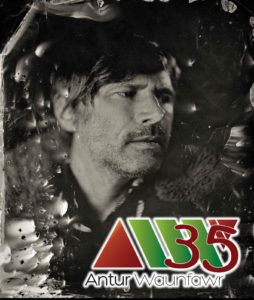 Antur Waunfawr is very excited to announce that as part of their 35th birthday celebrations, they will be joined by musician Gruff Rhys for a very special, acoustic gig at Galeri, Caernarfon, on Saturday 22 June.
Established in 1984 by R Gwynn Davies, Antur Waunfawr provides work and training opportunities for adults with learning disabilities in their community, and Gruff has long been a supporter of their work.
The evening kicks off with a performance by individuals from Antur Waunfawr conducted by musician Annette Bryn Parri. Annette has been holding regular music sessions at Antur, and the individuals can't wait to perform on stage.
Gruff Rhys and Osian Gwynedd will then headline the evening of Welsh music with an unmissable performance.
Gruff, who was raised in Bethesda, last visited Antur Waunfawr in 2012 as part of his 'American Interior' project which saw him following in the footsteps of 18th-century explorer and ancient ancestor John Evans, of Waunfawr.
Known for his solo work and for his success with bands including Super Furry Animals, Gruff is rightly considered one of Wales' most unique and creative songwriting talents.
Menna Jones, chief executive at Antur Waunfawr, said: "It's a special year for Antur Waunfawr as we celebrate our 35th birthday. We place a strong emphasis on improving the health and wellbeing of adults with learning disabilities, and music brings a lot of fun and happiness to the individuals we support.
"This gig is a rare opportunity to see Gruff perform to his home crowd and we can't wait to welcome him to the Antur again."
The gig will take place at 7:30pm on Saturday 22 June 2019, at Galeri Caernarfon.
Tickets go on sale from 10am on Wednesday 10 April from Galeri Caernarfon, 01286 685222 or galericaernarfon.com