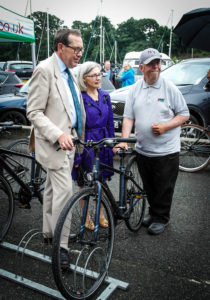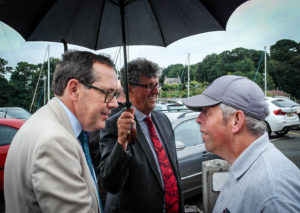 It was a pleasure to welcome Sir Peter Luff, Chair of the Heritage Lottery, to Beics Menai this week, and hear about the £3.5m funding boost for Caernarfon's slate quay.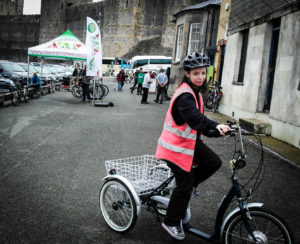 It's fantastic news for the town, and it was very interesting to hear more about the plans to regenerate part of town that was once a bustling industrial hub, back to its full glory.
A group from Antur enjoyed demonstrating our adaptive bikes, and Menna Jones, chief executive of Antur Waunfawr, spoke to Sir Luff about Antur's aims and objectives, and our vision for Beics Menai in the future.