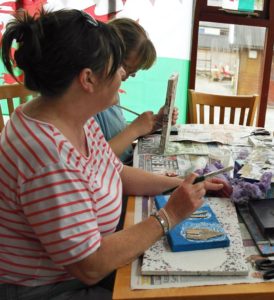 Antur is celebrating after receiving Welsh Government funding in order to undertake a new project to promote health and well-being and to recruit volunteers.
The new project, called 'Sgiliau Antur' (Antur Skills), is a three-month project, funded by an Intermediate Care Fund – Learning Disabilities & Complex Needs grant from the Welsh Government, in partnership with the North Wales Social Care & Wellbeing Services Improvement Collaborative and Betsi Cadwaladr University Health Board.
Antur hopes to recruit volunteers to help with running specialised sessions in four different areas; handiwork and art skills; walking and fitness; cycling and growing vegetables and healthy-eating.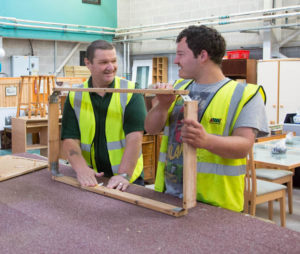 The project also forms a partnership between Antur Waunfawr and Age Cymru Gwynedd a Môn, alongside their 'Men's Sheds' project, which targets men over 50 years old. Research shows that older men are a percentage of the population who often don't take part in community activities, and this can result in loneliness and ill-health. By offering volunteering opportunities, Antur Waunfawr creates a chance for volunteers to pass on their skills and have fun in a social environment.
Menna Jones, chief executive of Antur Waunfawr, said: "We're aware of the many positive effects of having volunteers working alongside our clients at Antur – clients with learning difficulties get to meet new people and learn new skills, and the volunteers get pleasure from sharing their time and knowledge."
If you are interested in volunteering with Antur, please contact Elain Hughes on 01286 650721, or email elain.hughes@anturwaunfawr.cymru