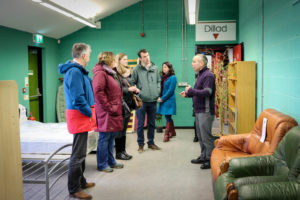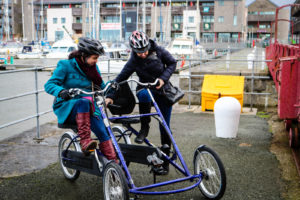 Social enterprise Antur Waunfawr was pleased to welcome representatives from the British-Irish Council, and show them the important work undertaken by the charity in supporting adults with learning disabilities.
The British-Irish Council (BIC) was established twenty years ago to provide a forum for consultation and co-operation on the islands of Britain and Ireland and to promote positive practical relationships between the people of these islands.
The visit to Antur Waunfawr, as part of a wider visit to North Wales by the BIC Social Inclusion work sector, allowed officials from across these islands an insight into examples of excellent and innovative social enterprises in the region.
Antur Waunfawr, which celebrates its 35th birthday this year, is a leading social enterprise in the area, providing work and training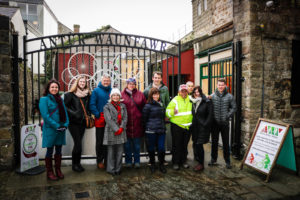 opportunities for individuals with learning disabilities in their community. The charity currently employs over 100 staff and supports 67 individuals with learning disabilities.
The council representatives visited three of Antur Waunfawr's projects; Beics Antur, an accessible bike hire business based in Caernarfon; Warws Werdd, a furniture reuse project; and the their main site in Waunfawr which is home to a café, inclusive playground and gardens and craft shop.
Menna Jones, chief executive of Antur Waunfawr, said: "It was a pleasure to welcome representatives from BIC and to show them the range of exciting projects ongoing at Antur Waunfawr. We place a high emphasis on health and wellbeing, and it was good to be able to share our vision with the group, particularly our plans for our Beics Antur project at Porth yr Aur in Caernarfon, which will provide inclusive cycling opportunities and a wellbeing hub for the local community."
Jerry O'Donovan, Joint Head of BIC Secretariat, said: "We were delighted to be offered an opportunity to visit Antur Waunfawr and thoroughly enjoyed both their warm hospitality and clear insights into how to run a successful social enterprise.
"The knowledge gained from this visit can be used to improve policy within the various members of the Council and will inform our work in identify further areas of cooperation in an important area of work for the British-Irish Council."